MIRACLE MAKERS: DIAGNOSED WITH A RARE DISEASE, BUT STILL A FIGHTER
Every year, Walmart and Sam's Club customers, members and associates raise millions of dollars for kids treated at Children's Miracle Network Hospitals across North America. We asked a few associates to share the reasons they do so much to help kids live better. We'll feature their responses in a series of posts. The U.S. Walmart and Sam's Club #HelpKidsLiveBetter campaign runs June 22 – July 19. 
Today's Miracle Maker Story comes from Denise Merta of Kirkwood Walmart Missouri #2694. Her personal connection to this cause of raising millions for kids treated at Children's Miracle Network Hospitals comes from her nephew, Aiden, fighting severe combined immunodeficiency (SCID).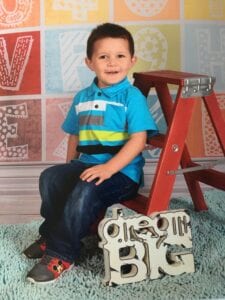 Born in 2014, Aiden seemed like a happy and healthy baby. But at 3 months old, Aiden was rushed to the emergency room since he was having trouble breathing. At the hospital they diagnosed him with pneumonia. After treating Aiden and helping his breathing return to normal, he was sent back home. The next day he was rushed to the hospital once again and transported to St. John's Children's Hospital. In order to save Aiden's little body, he was put on life support.
A doctor at St. John's Children's Hospital heard about Aiden's symptoms and offered to help run some tests. Those tests revealed Aiden had SCID and he was transported to St. Louis Children's Hospital.
Aiden had to receive a bone marrow transplant, but his family recently learned that this transplant is slowly failing. Doctors are working hard to find a solution.
Aiden's story is one of courage and hope. Aiden's family has been very public about his condition. His story was taken to the senate in Missouri to help pass the law that every baby be tested for SCID upon birth.
"Both St. John's and St. Louis saved Aiden's life by thinking outside the normal tests," Denise said. "This disease only affects one in a million babies."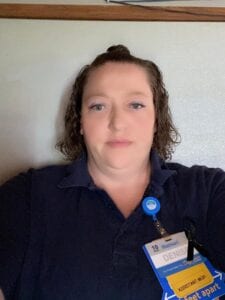 Denise is one of thousands of Walmart and Sam's Club associates who work hard to help kids live better. The #HelpKidsLiveBetter fundraising campaign at Walmart and Sam's Club runs June 22 through July 19.
Customers can donate to their CMN Hospital when they check out at their local Walmart or Sam's Club. You can also donate on Walmart.com, the Walmart app or at www.HelpKidsLiveBetter.com.